About Us
Meet your very own team at Strickler Financial Group
We Work For You
At Strickler Financial Group, our team of professionals helps identify your needs while accounting for your dreams. Then, we get to work to build a plan that fits your unique lifestyle. While we offer our professional guidance, you're in control every step of the way.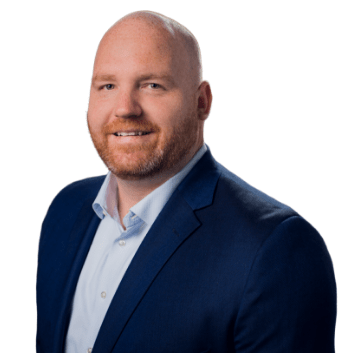 RUSSELL STRICKLER, CFP® AIF®
FINANCIAL ADVISOR
CERTIFIED FINANCIAL PLANNER®
ACCREDITED INVESTMENT FIDUCIARY
Russ has a knack for making complex topics simple. Since he entered the industry in 2005, his mission has been to help others gain confidence in all aspects of their financial lives. His approach of putting his clients' needs ahead of his own and introducing other professionals as needed has helped to serve his clients over his career.
Russ is a Certified Financial Planner™ through Oakland University in Michigan. He earned his bachelor's degree in business administration with a minor in finance and economics.
Russ and his wife, Sarah, live in Howell, Michigan, with their two daughters, Sophia and Olivia, and their golden retriever, Charley. There is nothing more important to Russ than spending time with his girls. He also enjoys visiting Higgins Lake, reading the latest about the financial industry and watching or participating in anything related to sports. Russ is a lifetime Detroit Lions fan who believes every year is going to be their year.
The Accredited Investment Fiduciary (AIF®) Designation demonstrates the individual has met educational standards to carry out a fiduciary standard of care and acting in a client's best interest.