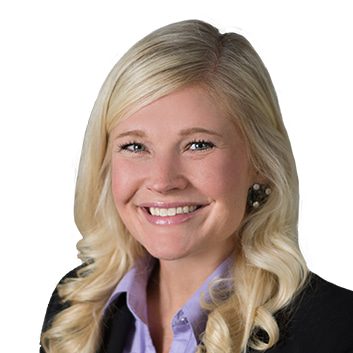 SARAH STRICKLER
BUSINESS MANAGER
After previously stepping away from a successful career in marketing and advertising to care for her daughters, Sophia and Olivia — her "pride and joy" — Sarah is thrilled to be back in the workforce, using her skills to help husband Russ guide more clients to financial confidence.
Passionate about helping people pursue their retirement goals, Sarah oversees the firm's digital media, branding, event planning and marketing. She has developed meaningful relationships with Strickler Financial clients and considers them extended family members.
Sarah graduated from Central Michigan University with a bachelor's degree in marketing. She later worked in advertising for Comcast Spotlight, where she was honored for her teamwork and collaboration.
A longtime resident of Howell, Michigan, Sarah loves going on adventures with her daughters and husband, as well as her "third daughter" — Charley, the family's golden retriever. She also enjoys baking, exercising, playing sports and spending time at Higgins Lake with the family.